Ted B. Harley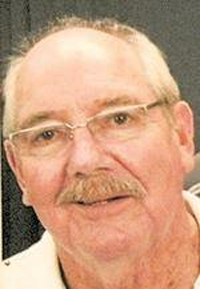 Ted B. Harley, 84, of Medina, passed away Sunday evening, October 9, 2016.
He was the loving son of Ruby Mae and Edward L. Harley. Ted attended Medina High School and graduated in the Class of 1950.
He is survived by his loving companion, Nancy Norton; his son, Christopher Harley and Conner (his Tabby cat).
Ted had a distinguished career in the USAF (23 years), followed by heading the communications department of Aramco - Houston. All who were fortunate enough to know Ted, know he was a special person. If you needed help or someone to talk to, he was there for you. He was a loving father a great role model. It is a tragic loss and he will be fondly remembered forever in our hearts.
Ted will be interred at the Ohio Western Reserve National Cemetery, Rittman. No Services will be held.
If you would like to make a donation, please consider the Hospice of Medina County or the ASPCA.
Bollinger Funeral Services of Brunswick assisted with arrangements.