Truus Groneman-Le Poole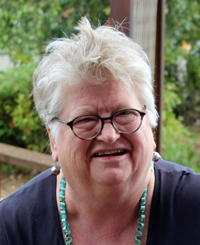 Surrounded by her immediate family, Truus Groneman-Le Poole passed away on July 29, in Delft, the Netherlands, at the age of 72 due to complications after a fall down the stairs at home. She was married for almost 50 years to Hans Groneman, former AOC, the Hague and Aramco employee for 28 years.
In Dhahran, Truus was active with the Theatre Group, bridge and quilting.
Truus is survived by her husband Hans Groneman, her daughter-in-law Stephanie, wife of Johan who passed away in 2013 and their children Isabelle and Jack, her son Jan and his wife Myrte and her daughter Carolien and her husband Johan and their 3 children Elsie, Anna and Melanie.