Woo Up Kim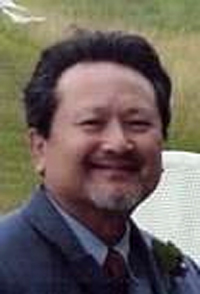 Woo Up "Danny" Kim went to be with the Lord on November 7, 2016 at Duke Regional Medical Center in Durham, NC.
He was born on September 16, 1943 in Imsil, South Korea. He was the eighth of nine children of Young Sang Kim and Hyo Nyo Kwak.
Woo Up studied Industrial Engineering at Han Yang University in Seoul, Korea. He immigrated to the United States in November of 1969 to study Computer Science. In 1970 he got a job with the Levi Strauss Company, and continued to work there for 12 years as a computer analyst. In 1982 he and his family moved to Saudi Arabia where he worked for the Arabian Oil Company (ARAMCO) for 19 years. He retired from his position as the Section Head of the Data Management Division in 2001 and moved with his family back to the States and settled in North Carolina.
While living in Saudi Arabia, Woo Up was involved with Dhahran Protestant Fellowship; his passion was discipling young believers to have a closer walk with the Lord. He was privileged to travel extensively throughout Europe, the Middle East, and the Far East. He also enjoyed landscaping and woodworking.
Woo Up is survived by his wife of 44 years, Jaemin Kim, and their two sons and their spouses: Daniel S. and Angie Kim of Providence, RI and Jason S. and Evelyn Kim of Hong Kong. He is also survived by his brother Kyoung Eup Kim of Centreville, VA and his sisters Soon Hee Kim of Seoul, Korea, and Sooja Kim of Alexandria, VA. He was recently preceded in death by his younger sister Sook Hee Weidman. Woo Up is also survived by four granddaughters, Eun Ji and Eun Young Kim of Providence, RI and Eun Hee and Eun Qi Kim of Hong Kong, as well as one grandson whom Jason and Evelyn are expecting to arrive in early 2017.
A funeral service will be held on Saturday, November 12, 2016 at 12 noon at Peace Presbyterian Church in Cary. The family will receive friends from 11:00 am to 12:00 pm at the church. A reception will follow the service before the committal service at Wake Memorial Park in Cary.