The Bahrain School - is a US accredited school that offers quality American education for Kindergarten through Grade 12.
Over 40 years of unparalleled excellence.
Accredited by the North Central Association of Schools & Colleges.
Rich Multicultural environment wit 37 different nationalities.
Offering International Baccalaureate, Adavanced placement courses and American Diploma programs.
Selective admission procedures.
Dormitory facilities for boarding students from grade 8 - 12.
The Center of Academic Excellence
Established in the 1960's the Bahrain School is a member of the elite Department of Defense Dependant Schools System that operates in 14 countries worldwide. By offering a curriculum of the International Baccalaureate, Advanced Placement Courses and the American Diploma, the Bahrain School ensures that students have the best options to continue their academic aspirations anywhere in the world.
Learning Options at the Bahrain School
Besides providing the core basics in quality education, students can choose from a wide range of specialization and career education programs. Currently, the school offers the following specialization and career education programs
Music
Art - Fine Art, Ceramics, Studio Art
Physical Education
English, German, French, Spanish, Arabic
English (as a second language)
Accounting/ Personal Finance
Architecture/ CAD
Anthropology
Street Law
Robotics
Gaming Technology
Advanced Technology /Video Communications
Economics
Psychology
Model United Nations
Model United State Senate
Theatre and Drama
Business Management
Microsoft Computer Certified Courses
Website Design
Computer Animation
Sciences: Biology, Physics Chemistry, Earth and Space Science, Environmental Science
Facilities that enhance the learning process
Set on 28-acre site the Bahrain School is committed to providing facilities that work to enhance the learning process. Like:
A well stocked library consisting of over 25,000 volumes
Multimedia material and equipment
Separate Arabic Library
Drama and musical production (One major production per year)
Guidance services for SAT, ACT, PSAT, TOEFL dates and locations
Basketball and Volleyball courts, Soccer and Softball fields
Swimming Pools
Four Tennis Courts and an Athletics Track
Two large Sports Halls
Dormitory facilities
The aim of the Dormitory is to provide a safe, happy and harmonious home-away-from-home, where students can develop academically and personally.
The Dormitory is situated on the campus of Bahrain School, although it is not directly connected to the US Department of Defense. Supported by BISA, it provides accommodation for up to 52 girls and 64 boys from grades 8 through 12.
Boarding Students
As the Bahrain School is a college preparatory high school, Dormitory students are selected on the basis of academic records and references provided by the applicants' previous school. Prior to acceptance, the Dormitory Director must be satisfied that an applicant has the motivation and ability to benefit from the type of education offered at the school. The Director must be convinced that the students can comfortably live and interact in a multicultural, well-disciplined community.
Accommodation
Spacious and attractively decorated, the Dormitory combines basic necessities with modern conveniences. Boys and girls live in separate wings on both sides of the main reception area, and each wing has its own comfortable lounge, well-supplied kitchen area and laundry rooms. Bedrooms are designed to accommodate two students but when possible students are allocated rooms of their own. All bedrooms have Wireless Internet connections. Dormitory students also enjoy a large study hall and computer room, co-ed lounge and recreation room. All students are responsible for keeping their own rooms and public areas tidy.
Dormitory Personnel
BISA takes pride in the valuable Dormitory Personnel who ensure a safe and supportive environment, providing the social and personal needs of boarders. The Dormitory Director is responsible for the everyday aspects of Dormitory life; overseas the resident House Parents, some of who are experienced teachers, and various part-time staff. House Parents see themselves not only as supervisors but also as surrogate parents, counselors and teachers. This leads to a strong family and community feeling. The Dormitory also has a full-time activity coordinator. There are four fully qualified nurses to attend to students, and health insurance is available with the reputable American Mission Hospital in Bahrain.
Working together, boarders and Dormitory Personnel create an environment for quick adjustment of new arrivals and continued growth of long-term residents.
Typical Daily Routine:
7am Breakfast wake up call
8am Classes begin
2.40pm Classes end
3pm - 5:30pm Optional extra-curricular activities-off campus and various school activities
5:30pm Dinner
6.30 -8:45pm Compulsory study time
8:45 - 10pm Optional on campus extra-curricular activities
10pm onwards Staggered bed times depending on grade level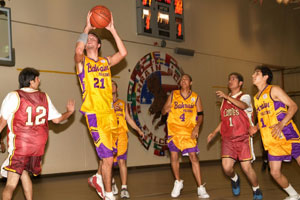 Weekday and weekend activities include:
Soccer Academies - Arsenal FC and Sparta
Golf
Art and Baking classes
Ice Skating
Go karting
Laser Tag
Movies theatres
Shopping malls
Restaurants
Beach resorts
Various festivals, exhibitions and performances
School facilities such as the weight room, basketball and soccer are available with supervision. Students are also able to travel home if they so choose. Private transport is arranged every weekend to the Eastern Province of Saudi Arabia for the convenience of students with family in the region.
For more information, please call (+973) 17729926 or visit www.bisadormitory.com.bh.
Admission Procedures
Admission to the BISA Dormitory and the Bahrain School are based on the following criteria:
Grades of the previous 3 years
Favorable behavior reports
Completed application form
Grades from the previous 3 years in officially sealed envelopes
Original immunization records
Copy of father and student's passport
60 Bahrain Dinar Deposit
Contact Information
Tel: (+973) 17729926
Fax: (+973) 17729570
[email protected]
Mailing address from U.S.A
BISA Dormitory
P.O. Box 23241
Muharraq
Kingdom of Bahrain