Evangeline Salazar Romano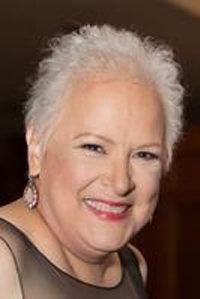 Evangeline "Vangie" Salazar Romano, 63, beloved wife, mother, "Mimi", sister, aunt and friend, peacefully departed this earth to be with the Lord on August 30, 2021.
Born December 3, 1957 in Houston, Texas, the daughter of Trinidad Sr. and Eva Salazar.
Vangie attended Concord Elementary, graduated from Scarborough Jr/Sr High School in 1976, and attended Sam Houston State University.
Professionally, her career in the Benefits Department of Aramco Services in Houston spanned 36 years from 1978 until she retired in 2014.
Vangie was preceded in death by her parents, Trinidad Sr. and Eva Salazar; brother, David Salazar; brothers-in-law, Israel Aguilar and Dan Johnson; and her father and mother-in law, Noxie and Mary Ann Romano.
Vangie is survived by her loving husband of 44 years, Anthony Joseph Romano, Sr. whom she married on August 23, 1977; son, Anthony Romano, Jr. and wife, Irene; son, Dominic Charles Romano and wife, Jennifer; daughter Cara Lucille Bravo and husband, Michael.
Vangie is also survived by her five grandchildren, Luke Anthony Romano; Avery Noelle Romano; Katherine Olivia Romano; Liliana Sophia Romano; and Camilla Lucille Bravo. Additionally, she is also survived by her brother, Trinidad Salazar, Jr. and wife, Maggie; sisters Gloria Aguilar; Yolanda Menchaca; Naomi Garcia and husband, Michael; Debbie Martelli and husband, John; and Dahlia Salazar as well as brothers-in-law, sisters-in-law, many beloved nieces and nephews, and a host of extended family and friends.
A visitation with the family will be from 5:30 pm to 7:30 pm, on Friday, September 3, 2021, at Lindale Assembly of God, 503 Reid Street, in Houston.
The funeral service will be held at 10:00 am on Saturday, September 4, 2021, at Lindale Assembly of God with The Rev. Ann Spears officiating. There will be opportunity for a brief visitation with the family prior to the funeral service beginning at 9:15 am. A reception will follow the funeral service at the church. The interment is to follow via an escorted cortege, at Woodlawn Cemetery, 1101 Antoine Drive, in Houston.
For the safety of all in attendance, the family kindly requests that face covering be worn.