Glenn Edward Crabtree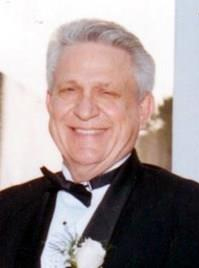 Glenn Edward Crabtree joined his Heavenly Father on September 20, 2016, at the age of 72. He was born in Kansas City, Missouri on March 10, 1944, where he grew up rooting for his Kansas City Athletics and playing any sport he could. He graduated from St. Pius X High School in 1962, where he became one of the school's first four-sport letterman. While he may have reminisced about his glory days on the playing field, his most cherished prep school accomplishment was meeting a young Kathleen Landry in high school who became his devoted wife on June 4, 1966. The two were inseparable and remained happily married for more than 50 years.
Glenn worked his way through college and became the first member of his family to graduate earning his business degree from Rockhurst College. His business career in employee benefits took him from Kansas City to New Orleans to his adopted hometown of Humble, Texas where he helped raise three kids while working at Aramco Services Company. Always the coach, cheerleader, and fan of his three children, he and his wife were steady attendees of almost every ball game, concert or performance for their children. In addition to being a devoted and loving family man, Glenn was known for opening his home to friends and neighbors at every opportunity and always made sure to have a stocked fridge for any visitor.
Making sure his athletic glory days were not just from high school and college intramurals, he continued to play softball into his senior years winning three senior national slow-pitch softball championships. When Father Time forced him to put the glove away, he remained a devoted fan of all of his adopted home town's sports teams rarely missing a game on TV. The definitive family man was also a faithful member of St. Phillip's Catholic Church in Huffman, Texas for almost 40 years. He was always ready to share a laugh, just be a steady rock, or spend as much time as you had to learn about the latest way to save a few dollars or find the next travel adventure. He will be dearly missed by friends and family.
Glenn is survived by his wife Kathy Crabtree; his daughter Stacy Koscinski and husband Joseph Koscinski; his son Lance Crabtree; his son Travis Crabtree and wife Karla Crabtree; his mother Anna Crabtree Weber; his sister Janet Menard and husband Bob Menard; his five grandchildren, Chris Koscinski, Colin Crabtree, Luke Crabtree, Kate Crabtree and Charlie Crabtree; and his two great-grandchildren, Caleb Koscinski and Chase Koscinski. He was preceded in death by his father Charles Crabtree.
There will be a visitation on Friday, September 23, from 5:00-8:00 p.m. with a brief rosary service and opportunity to share any words beginning at 7:00 p.m at the Brookside Funeral Home located at 13747 Eastex Freeway, Houston, Texas 77039. The funeral service will be held on Saturday, September 24 at 11:00 a.m. at the Brookside Funeral Home.