Jack Lawson Richardson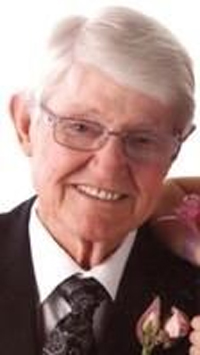 Martinez, GA—Mr. Jack Lawson Richardson, beloved husband of 42 years of Wanda Jordan Richardson, made the last steps of his journey to meet his heavenly Father on Tuesday, December 29, 2020.
Graveside services will be held at 2:00 PM on Sunday, January 3, 2021 at Bellevue Memorial Gardens with the Rev. Dr. Rodger Murchison officiating.
Jack was an engineer with ARAMCO Oil Company prior to his retirement. He will be remembered as a loving husband, father, and grandfather and a loyal and faithful friend.
In addition to his wife, Wanda, he is survived by his daughters, Cheri Richardson, and Ashley Richardson Smith (Chad), his granddaughter, Bella Richardson, and a brother-in-law and sister-in-law, Jack and Linda Fernandez. He was preceded in death by his son, Charles "Chuck" Richardson, his mother Eula Johns and his father, Odel Richardson.
The family will receive friends a half hour prior to the service at the Bellevue Mausoleum chapel.
If so desired, memorials may be made to the American Cancer Society at www.cancer.org.
The family requests that guests wear masks and follow social distancing protocols.