Mary Morgan Atkinson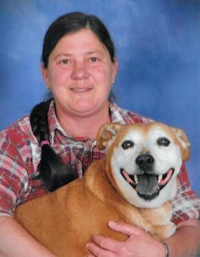 Aumsville - Mary Morgan Atkinson, 64, Passed away December 20, 2020. She was born November 1, 1956 to Ivor and Loretta Morgan in Dharan, Saudi Arabia. Her father was a doctor for the Aramco Company and also treated members of the Saudi royal family. Mary spent her youth in Saudi Arabia and also traveled around the world several times with her parents.
After the death of her mother, Mary and her father moved to Texas and then Seattle where Mary finished high school and earned her Bachelor's and Master's in forestry from the University of Washington. Her forestry career included field work, research and teaching for Oregon State University. She also worked for several of the large forest landowners and retired from Willamette Industry in 2005. She married fellow forester William (Bill) Atkinson and they settled in the small community of Shaw, East of Salem. Mary and Bill planted a variety of trees on their property, which have grown into a beautiful forest. Mary spent many years volunteering for St. Mary Catholic Church in Shaw. She was there when you needed her.
Mary is survived by her husband: Bill Atkinson; her brothers: Mark and Mike. The service will be Saturday February 13, 2021, 10:30 am in Shaw at Saint Mary's Catholic Church. Serving the family, North Santiam Funeral Service, Stayton.