Paul Holland Overton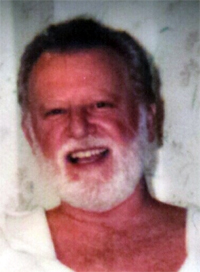 After an aggressive battle with cancer, Paul Holland Overton passed away on October 25, 2018, at the age of 79.
Paul was born September 6, 1939, and raised in Spring Hill, Tennessee. He graduated from Spring Hill High School in 1957, pursued and completed an undergraduate degree from UT Martin and finally at MTSU. He finished has education with a Masters Degree in Environmental Science from the University of Oklahoma.
Paul's career began as a teacher in Bethesda, Tennessee. He taught math, science and coached the girls' basketball team. Paul also worked for the Franklin Health Department, Tennessee state government in Nashville and ARAMCO in Saudi Arabia. ARAMCO allowed him the opportunity to travel and experience the Middle East with his family while overseas for two years before returning to Tennessee.
Paul remarried in 1992 to Melissa Mullinax and eventually moved from Nashville back to Spring Hill. In 2000, Paul and Melissa started a family operated community newspaper with cousin, Effie Heiss. The Informer Newspaper provided community news through April 2014. Other hobbies Paul had included music, singing, growing flowers and traveling. No doubt his determination, compassion, love and loyalty to family and friends afforded him to live his life just the way he wanted.
The Overton family extends a heartfelt thank you to all who loved Paul.
He is preceded in death by his parents, Paul Blythe Overton and Annie Lou Holland Overton; brother, William Blythe "Buddy" Overton; wife, Melissa Carol Overton; brother-in-law, Bill Ferguson; and niece, Debbie Ferguson Jarrett. Survived by daughter, Victoria Overton of Nashville; step-daughter, Debbie (Tommy) Meyer of Hendersonville; step-grandson, Brendan Anderson of Hendersonville; step-granddaughter, Megan Meyer and step-great granddaughter, Ella Meyer; step-son, Brandon (Valerie) Mullinax and step-grandson, August of Penn Laird, Virginia; sister, Grace Ferguson of Culleoka; nieces, Cindy Dugger of Columbia, Carol Ferguson of Culleoka and Denise (Tony) Bridges of Culleoka; nephew, Troy (Vanissa) Overton of Spring Hill.
A private inurnment service will be held at 2 p.m. Wednesday, November 14, 2018, at the Buford Cemetery for family and friends with Ward Jones officiating. In lieu of flowers, please donate to the American Cancer Society.