Richard Morris Henderson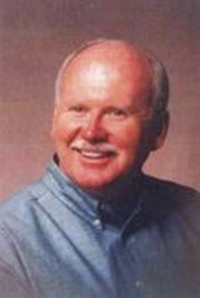 Heaven's ranks swelled by one as Richard Morris Henderson passed from this life to his heavenly home. Richard, a lifelong resident of Pensacola, was born in Pensacola, Florida, on December 27, 1945 and went to his heavenly home on July 11, 2017.
While his professional accomplishments were notable, his true passion in life was his family. He greatly cherished the love of his life, his wife Elizabeth, of twenty-five years.
Richard would tell his wife Elizabeth, that from the time he could remember, he wanted to be in a service or services that aided others in times of crisis. Richard began this journey by joining Escambia Search and Rescue (ESAR) in 1961 and became one of the Founding Charter Members of the ESAR dive team. ESAR was the name of this unit before changing years later to the Escambia County Search and Rescue unit. ESAR was a closely knit team that provided their volunteer services throughout Escambia and Santa Rosa Counties and contiguous counties in Alabama.
During this time, he obtained his AS Fire Science degree from Pensacola State College and his Fire and Safety Engineering Technology Bachelor's degree from the University of Cincinnati. During this time, he worked at the US Naval Hospital, Pensacola, Florida, as an Emergency Room Technician.
Once he obtained his bachelor's degree, he further became involved in the fire and rescue field by becoming a firefighter at the US Naval Base, Pensacola, Florida. During his years at Pensacola Naval Base, he had the opportunity to become employed by the Royal Saudi Navy as the Chief Fire Administrator in Jeddah, Saudi Arabia. Thus began Richard's long and ever changing career in Saudi Arabia in various positions throughout Saudi Arabia.
Richard worked in Saudi Arabia in various positions throughout his career during his years spent in Saudi Arabia. As Fire Chief in Jeddah, he supervised over 800 firefighters throughout the Kingdom's seven Category 6 to Category 9 airfield operations. He developed and implemented the Royal Saudi Navy's Crash/Rescue program as well as developing and implementing a Fire Training School program. Richard's interest in the field of Hazardous Materials began during this time and he completed his Master's degree in Safety Engineering.
During his tenure in this position, Richard was also the Technical Advisor for the Boeing 747 firefighting and containment program, which enabled Saudi Aviation Department to obtain the required certifications to carry both passengers and cargo on the same flight deck. He oversaw the development and implementation of an Aviation Staff Assist Training Team with responsibilities that included inspection, training and recommendations concerning fire protection and crash/rescue equipment at all Saudi ARAMCO Category 6 airfields.
Richard moved on to the Chief Hazardous Materials Officer at King Abdulaziz International Airport in Jeddah, Saudi Arabia where he directed the specialized training of over two hundred personnel in Hazardous Materials and safety procedures for Category 9 International airport systems throughout Saudi Arabia.
During his employment at King Abdulaziz International Airport, Richard worked with the Saudi Arabian National Guard Hospital system to act in the capacity of Corporate Risk Management Advisor for the purpose overseeing and implementing safety policies and procedures adhering to OSHA, JCAHO and NFPA. During his tenure in this position, he was appointed liaison for all Saudi Arabia National Guard Health Care Facilities relating to risk management and safety.
In August 2001, after fifteen years in Saudi Arabia, Richard returned to Pensacola to become the Director of the Fire Science and Fire Academy. He was instrumental in increasing the number of Fire Academy classes per year by one hundred percent and re-structured the Fire Science College Course Program during his tenure. Richard was certified as a Chief Fire Officer and had numerous fire and hazardous materials certifications. Richard retired from Pensacola State College in August 2009.
While Richard would be the first to tell you that there are numerous reasons why he loved the profession he had chosen, he would always tell his wife that his main reason was to teach and enable others to be qualified first responders, to work as a team and to assist others in times of crisis. He absolutely loved training young men and women in this field and he wouldn't change what he loved even if given the opportunity.
Richard is preceded in death by his parents, Morris Henderson and Ruth Henderson. Richard leaves behind to cherish his memory, his loving wife, Elizabeth, brother-in-law Dan (Kathy) Moore (Rockwood, Tennessee), brother in law, Tom Moore (Milton, Florida). Also left behind to cherish his memory, are his nephew Matthew (Janelle) Moore, grandniece Juliette Moore of Tallahassee, Florida, and niece Mariellen Moore of Orlando, Florida, whom he loved most dearly.
The family expresses their sincere gratitude for the outpouring of support and prayers. The family also wishes to express a very special thank you to Richard's caregiver while he was a resident of Clifford Chester Sims State Veteran's Nursing Home. This very special lady, Muriel Mitchell, provided loving care to our Richard and grew to love him as much as his family. She will always be remembered with deepest gratitude and love by Richard's family.
Richard proudly served his country in the Vietnam War with the U S Marine Corps and his love for his country was without question. In lieu of flowers, memorial contributions may be made in his memory to the Florida Veteran's association.
Visitation will be at Lewis Funeral Home, Milton, FL, Monday, July 17, 2017, from 6:00pm to 8:00pm. Funeral services will be held at Marcus Pointe Baptist Church, Pensacola, FL on Tuesday, July 18, 2017, beginning at 12:30pm, Burial to follow at Bayview Memorial Cemetery. A combination of active pallbearers will consist of members of the Pensacola Fire and Escambia County Fire Departments. Honorary pallbearers are the retired members of the ROMEO breakfast club at Bible Way Baptist Church, Chad Harrell, James Cook, Waylon Stokes, Zac Leyer, Scott Perry, Kyle Lunsford, Jim Bonoyer and retired Battalion Chief, City of Pensacola Fire Department, Gil Birgel.
Richard's final words would be that throughout his life, he gave his best and that he fought a good fight before finishing his course. His memory will be cherished by all that knew and loved him.
Lewis Funeral Home, Milton, Florida, has been entrusted with arrangements.