Tommy Wayne Watts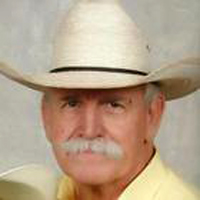 Tom Watts, a citizen of Smithville, Texas, since the year 2000. After a year-long battle with cancer, he went home to his Lord on Sunday, August 14, 2016. He left this world surrounded by his wife, his friends, and his family. It was a joyous occasion filled with music, stories, laughter and love. Tom was a man who lived life to the fullest until he died.
Tom was born in Baton Rouge, LA on September 28, 1943 and attended college at LSU. He was inducted into the USAF in 1962 and met Jo at Lackland AFB, San Antonio, where he was stationed until he was sent to Wheelus AFB, Tripoli, Libya. At the end of his 18 month deployment, he and Jo were married in San Antonio and moved to Andrews, AFB, Maryland.
Their three sons were all born in different states as they travelled with Tom's jobs to Louisiana, Florida, Texas, Mississippi, Maryland, Washington State, Washington DC, California, Nevada, and Colorado. They also made their homes in two different locations in England and two in Saudi Arabia. He worked in a total of 17 foreign countries.
Tom was employed by several government agencies - he called them the "alphabet" agencies like the CIA, NSA, etc. - and for private industries as well.
Tom remembered two jobs in particular and with pride: He was at NASA for Apollos 11, 12, and 13; which he considers to be the most exciting of our space program. He was in Mission Control when Neil Armstrong walked on the moon and was there when Apollo 13 had its explosion just before going behind the moon for several hours. When he watched the Tom Hanks film, it was so accurate that he found himself looking for his friends in the scenes. Jo had to remind him that it was a movie and a movie set with actors!
While working in conjunction with the British government, he was cited by name in an intercepted Russian document as being an enemy of the state (the USSR) – that made him pretty proud ... and careful.
He worked in Expec in Dhahran from February, 1983 until the end of that year when he was transferred to Ras Tanura. Tom and the family lived there where he worked on the pipeline and in the refinery from January, 1984 until December, 1990.
In RT, he played softball, racquetball and participated with friends in a country music group, "Country Crude". The RT Players Group cast him in several plays including Grease where he played Johnny Casino and Teen Angel. In Bus Stop, he was the sheriff and in Salad Days when he took on multiple characters. As Elwood P Dowd in Harvey, he was the giant rabbit's best friend.
After an incident on sea island, he became known by many as the LAM of Ras Tanura. L A M stood for "Large Angry Man". An inside joke.
All who knew him would tell you that Tom loved his God, his family, his music, his country and that he was a true patriot. He also was a guitar player, and singer/songwriter whose voice was loved on three continents.
He is survived by his wife, Jo, of 52 years plus one day (he tenaciously clung to life through their wedding anniversary on the 13th)and his sons Tommy Watts, Jr., Jimmy Watts, John (Dub,JW) Watts, Dub's wife, Robin. He left eight grandchildren, his brother, Carroll, also a former Aramcon, and many nieces and nephews who are all going to miss him, his wisdom and his humor desperately. Tom was preceeded in death by his parents and his first grandchild, Tommy Watts,III.
A celebration of his life took place at the Colorado River Cowboy Church on Saturday, August 27. In lieu of flowers, donations for flood relief in his beloved home town have been forwarded to his brother in Baton Rouge. Every dollar has been given and will be given to those who lost their homes and possessions in the unprecedented foods in August (no money taken out for "administration")
Happy Trails, Tom. We miss you.