William Dean Kruse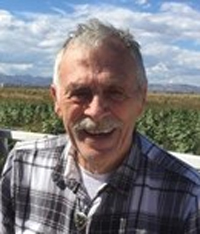 William Dean Kruse of Fort Collins died of viral encephalitis on December 31, 2016. He was born November 15, 1933 in Huron, SD to Irene B. Lindekugel and Arnold J. Kruse. He served his country as a US Marine 1954-1957 and had a 30+ year career in the Navy Reserve achieving the rank of Commander.
He was a member of the Screen Actors Guild. He was in a 1958 TV movie The 80 Yard Run with Paul Newman and was featured in the January 19, 1959 issue of LIFE magazine as one of six Tarzans in a tree.
He moved to Colorado in 1961 because he loved the outdoors! He enjoyed playing tennis, handball, swimming, fishing, hunting, and telling stories. He loved drinking a well-made Manhattan at the end of the day! He was a worldwide traveler and claims he didn't miss a country!
He attended UCLA and the University of Denver. He earned his Master of Arts at CSU and PhD from University of Northern Colorado.
He worked for KTVR Channel 2, KBTV Channel 9, CSU, Arabian American Oil Company in Saudi Arabia, and Martin Marietta.
He created lasting friendships everywhere he went. His larger than life presence leaves a huge void in the lives of those who knew him.
He is survived by his children Jean Kruse of Miami, FL; Julia Doria (Luis) of Denver, CO; John and Tracie Kruse (Paulina, Delancey) of Littleton, CO; Joseph and Sarah Kruse (Jackson, Sawyer, Wylie) of Fort Collins, CO; and KC McKenna (Alexandria, Izzabelle, Chance) of Fort Collins, CO; and his brother Richard Kruse of Fort Mohave, AZ.
He is preceded in death by his parents as well as brother Robert Kruse and loving wife, Judy McKenna.
A celebration of life will be held at Foothills Unitarian Church on Friday, January 13, 2017 at 1:00pm.
In lieu of flowers, the family requests contributions be made to Northern Colorado Living Solutions LLC to help the financially indigent with quality assisted living; the Alzheimer's Association ; or your favorite local charity.