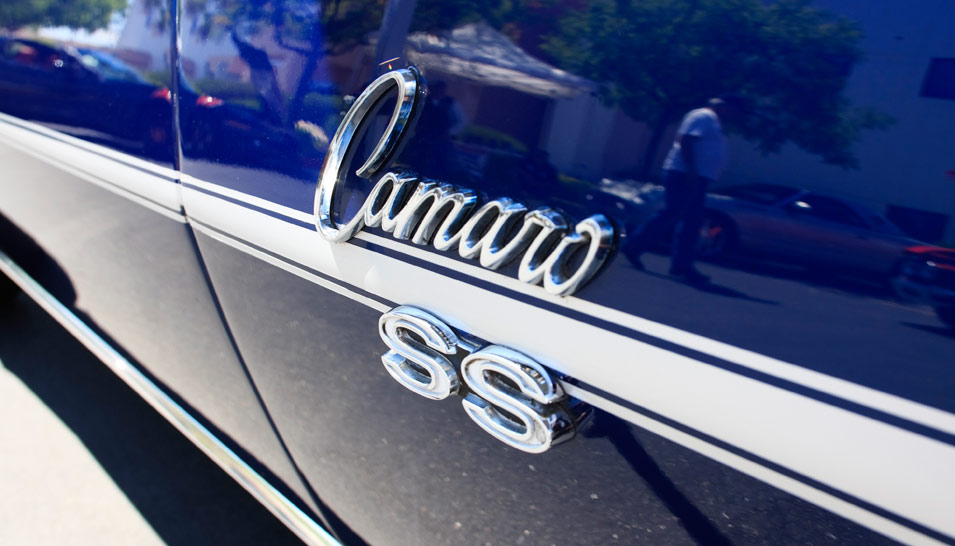 The year 1967 was filled with memorable events. In America, "the hippies out in San Francisco" (to quote Merle Haggard) declared that summer to be "the Summer of Love." For two readers of this newsletter, the fall of 1967 was, in contrast, their personal "Autumn of Love."
On the 2nd of November of that year, way down south in Antarctica, scientists at the McMurdo Sound weather station witnessed a total eclipse of the sun. That same day, up north in Miami, Florida, where the temperature was a bit warmer, future Aramcon Dave Kaiser, Badge number 195999, and his bride-to-be, Sabia, tied the nuptial knot. Recently the couple celebrated their golden wedding anniversary, marking 50 years together. How things have changed in that half-century!
Consider the world they lived in back then as described in the November 2, 1967, edition of The Miami News.
If the newlyweds wanted to celebrate by dining out, they could take advantage of a complete dinner featuring a U.S. Choice Chicago strip steak for $1.69.
If they were in need of a new set of wheels, they could take home a brand new '67 Impala 4-door hardtop for $2,588. Dave and Sabia opted for a brand new 1967 Chevy Camaro SS convertible for $1,800.
And if they were looking for a house and on a budget as most newlyweds are, they could consider a 3-bedroom, 2-bath colonial available for $15,500 with a down payment of $29. In fact, Dave and Sabia purchased a 3-bedroom, 2-bath house for $18,999 with no down payment. They paid $39 per month which included all costs and they made this home their home base until 1994 when they moved to their current home.
For a night at the movies, they had their choice of some outstanding films that week: Bonnie and Clyde, A Man for All Seasons, The Guns of Navarone, To Sir With Love.
If they decided to stay at home instead, a variety of escapist television fare filled the television airwaves, including Hogan's Heroes, The Flying Nun, Gilligan's Island, The Flintstones, Mr. Ed, and Bewitched.
Nineteen-sixty-seven was a great year to be alive and get married. Just ask Dave and Sabia. Nineteen-eighty was also a great year, a year to embark on a grand adventure. Again, just ask Dave and Sabia.
It was in that year that they began a new chapter to their life story when they moved to Jeddah, where Dave took on the position of editor at the Arab News. Eight years later, the Saudi Arabian/ American Oil Company became fully-owned by the Saudi government and became Saudi Aramco. He and Sabia settled into a home on Hofuf Drive in the Dhahran Compound after he accepted a position with Aramco as a Senior Staff Writer and Editor in the Public Relations Department. Dave held that position for the next sixteen years, until returning to the US in 2004. The Kaisers now live in Orlando, Florida, where Aramco ExPats caught up with them recently.
AXP : What attracted you to working for Saudi Aramco and living in Saudi Arabia?
KAISER : I was managing editor of the Houston News Bureau of Saudi Research for Arab News from 1977 to 1980. I transferred to Jeddah in 1980 to serve as editor of Arab News. In 1988, there was a job opening with the Saudi Aramco Public Relations Department and I was recommended for the job by Khalid Al-Maeena, editor-in-chief of all Saudi Research and Marketing publications.
We lived in downtown Jeddah at the time in a first-floor, one-bedroom flat. The three-story apartment building was owned by SRM. It was home to dozens of Arab News employees, from drivers to top executives.
There was a large water tank on the roof of the building, which usually seemed to go dry when Sabia was washing her hair. The garbage pickup took place whenever the Bedouins brought their goats into town.
Sabia was the only American woman in that area of town for several years. When she walked to the market passing cars would come to an abrupt halt and residents in neighboring apartment buildings on the street came out on their balconies to stare. 
For two years we did not have a home telephone and when an important news story broke I would sleep on the couch at the Arab News office. When the sub-editors were on their way home to the building they would knock on our apartment door and tell Sabia I was ok. Sometimes that would be four or five days. Moving to Dhahran was a shock—real air conditioning, swimming pools. 
AXP : What is one of your favorite memories of Saudi Arabia?
KAISER : Sitting on a mountaintop in the Asir looking up at one of the prince's palaces and down at the valley and the Red Sea coast below.
AXP : What are some of your favorite hobbies now?
KAISER : Ham radio. I was a radio operator while in Dhahran at the air base.
AXP : Are you planning on attending one of the upcoming Aramco Reunions?
KAISER : We would love to attend, but we never have. It's too expensive to do so. Life goes on.
AXP : Is there anything else you'd like to share with our readers?
KAISER : Enjoy your life today, you never know what tomorrow might bring.
The couple now lives in Orlando, Florida with their son, Chris, and his wife, Neyda Van Bennekom. Twenty-nine-year-old Neyda had a brain aneurysm a year ago and has had four major surgeries. She is now paralyzed and in a wheelchair. Chris, Sabia, and Dave work together to care for her. Chris and Neyda celebrated their fifth anniversary on November 12. The two couples celebrated their anniversaries together at a restaurant near their home.
Chris graduated from Dhahran Hills School in 2004, while Dave retired from the Public Relations Department in Dhahran that same year.
Dave continues to be active professionally, selling real estate for Exit Realty Central in Orlando. "That means spending a LOT of time on the phone contacting potential customers," he says of that effort. For a look at some of the properties Dave has available, check out his website by clicking the banner below:
Comparing life in Orlando today with life in Miami in 1967 is illustrative of Dave's observation that "Life goes on."
—Dinner featuring a 14 ounce dry-aged New York strip steak, goes for $50 (compared with that $1.99 Chicago strip steak in 1967).
—New Chevrolet Impalas start at $26,224 (ten times what a comparable model cost in 1967).
—A 3-bedroom, 2-bath house is for sale today for $265,000 (seventeen times the price of the brick colonial).
Dave invites friends from his Aramco days to get in touch with him. You can email him at [email protected]. His street address is:
Dave Kaiser
14404 Aloho Way
Orlando, FL 32826
Phone: +1 (352) 321-0364