by Bob Lebling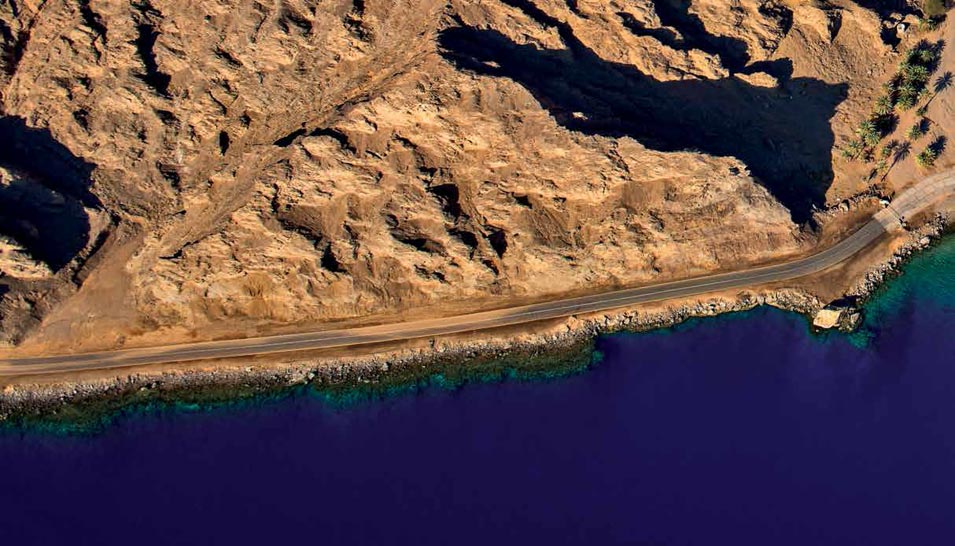 As we celebrate the 89th National Day in the Kingdom, this is an ideal time to take stock of the country's progress in pursuing the economic, cultural, and other transformations that lie at the heart of Saudi Vision 2030.
This comprehensive framework of programs, initiated in 2016, is designed to position Saudi Arabia for important national, regional and global roles, and thereby take on the opportunities and challenges of the future.
On the economic front, positive gains have been achieved in efforts to move industry downstream and diversify the country's economic profile. Saudi Aramco itself has stepped its efforts to move beyond upstream oil and gas, creating new business, employment, and investment opportunities downstream in both the energy and chemicals areas.
For example, Saudi Aramco's joint venture Sadara Chemical Company in Jubail has recorded significant advancements over the past year as it produces advanced plastics and specialty chemicals for global and domestic markets. At the end of 2018, Sadara passed its Creditors Reliability Test (CRT) — a performance exercise designed to demonstrate to lenders that the company can safely produce its market- oriented products at more than 90% of capacity for 60 consecutive days.
From a construction perspective, the national economic picture is bright: Saudi cities are receiving an infusion of government spending and investment. Some 150 development projects worth more than $3 billion were announced for the Tabuk region last November. More than 600 projects worth more than $4 billion were launched in Qasim, and about 200 new projects worth more than $1 billion were unveiled for Hayil.
NEOM — A New Kind of Tomorrow
Meanwhile, the centerpiece of Vision 2030 is driving ahead: the $500 billion NEOM project, situated in a 26,500-square-kilometer zone in the northwest of the Kingdom near Egypt and Jordan. NEOM is envisioned as an independent economic zone, and as a global hub for trade, innovation, and knowledge. It promises, in the words of its website, "a new kind of tomorrow … a new blueprint for sustainable life on a scale never seen before."
The first phase of the NEOM zone is scheduled for completion in 2025. Given the natural setting of the NEOM zone, with its Red Sea coast, sweeping deserts, and dramatic mountains, the zone's organizers are planning to give sports, including extreme sports like skydiving and parasailing, a prominent role — both for health reasons and for entertainment. To give the world a taste of this fresh emphasis, NEOM hosted a Beach Soccer Cup on the Red Sea coast in July of this year, inviting athletes from around the world.
"The potential is just massive," said Jason Harborow, NEOM's managing director for sports, in an interview with Sports Industry Insider. "Sport can be such a big economic driver when used properly and we want it to be at the heart of people's lives. We want NEOM to be the world's healthiest population."
In terms of health, entertainment and culture, NEOM is only part of the picture. In addition to the industrial progress marked over the past year, the Kingdom's — and the world's — media spotlight has focused on the softer side of Vision 2030, where Saudi Arabia has launched a number of major cultural programs designed to improve the quality of life for the Kingdom's citizens. In the process of implementing these programs, the Kingdom's economy will benefit greatly in terms of national employment, foreign and domestic investment, and the creation of many new small- and medium-sized enterprises.
National Day coverage coming in special edition of The Arabian Sun
A New Focus on Tourism and Hospitality
Tourism is an important element of the cultural transformation, and two key elements of this strategy are located in the same ecosystem as NEOM: the Red Sea Project and the Amaala health and wellness resort complex — both of which have made solid progress over the past year.
The Red Sea Project is a tourism and hospitality strategy that will create a luxury destination situated in the midst of the world's hidden natural treasures. The area, between the coastal towns of Umluj and Al Wajh, features some 90 untouched islands, sweeping deserts, and a mountainous zone complete with volcanic calderas and canyons.
Announced by HRH Crown Prince Mohammed ibn Salman ibn 'Abd Al-'Aziz Al Sa'ud in 2017, the Red Sea Project is designed to set "new standards in sustainable development," as well as hospitality service excellence. The project will encourage "eco-tourism," allowing visitors to explore the natural wonders and cultural heritage of this coastal area while carefully protecting the environment and local culture.
The first phase of this project is scheduled for completion by 2022, and the entire project is expected to be completed by 2030. It will create a wealth of meaningful employment opportunities for the Kingdom's citizens. To accelerate these opportunities, the project's Red Sea Development Company recently announced 120 scholarships for university students studying in fields that assist the project. The scholarships for students at Prince Mugrin bin Abdul Aziz University support a program of collaboration with the École Hôtelière of Lausanne, Switzerland, one of the world's oldest hospitality faculties.
Last autumn, the Kingdom announced a third development project slated for the Red Sea ecosystem: Amaala, an "ultra-luxury" resort focusing on health, wellness, and related activities. The resort, characterized by some as "the Riviera of the Middle East," is initially being funded by the Public Investment Fund and will encourage economic diversification and creation of high-value employment opportunities.
Nicholas Naples, the new CEO of Amaala, was quoted by Arab News as saying, "Amaala represents a unique and transformational luxury experience where fullfledged wellness tourism is integrated alongside a curated mix of arts, culture, and sports offerings that are individually tailored for the ultra-luxury lifestyle."
Entertainment Options for People of All Ages
The Kingdom has made a widescale effort over the past year to expand entertainment options throughout the country at all levels. One major project in this area is Qiddiya, an "entertainment super-city" under construction near Riyadh that will attract international visitors and offer new options at home for Saudi citizens who previously traveled abroad for such attractions.
Six Flags is the first major international theme park operator to sign up for Qiddiya. The Six Flags Park at Qiddiya will feature 28 rides, of which 12 are being described as "world record-breakers."
Qiddiya will feature many other entertainment attractions and promises an initial 17,000 meaningful jobs.
"It's kind of a two-sided coin," said Qiddiya Investment Company's CEO Michael Reininger in an interview on CNBC. "On the one hand, we're opening up these opportunities that create lifestyle experiences and quality of life experiences through entertainment, sports and the arts, but in order to do that, we also create economic opportunities in the form of jobs, spending and all of the economic power that comes out of that sort of thing."
Qiddiya, he said, will offer fresh entertainment options to about 8 million people in the Riyadh area and some 20 million people throughout the Kingdom.