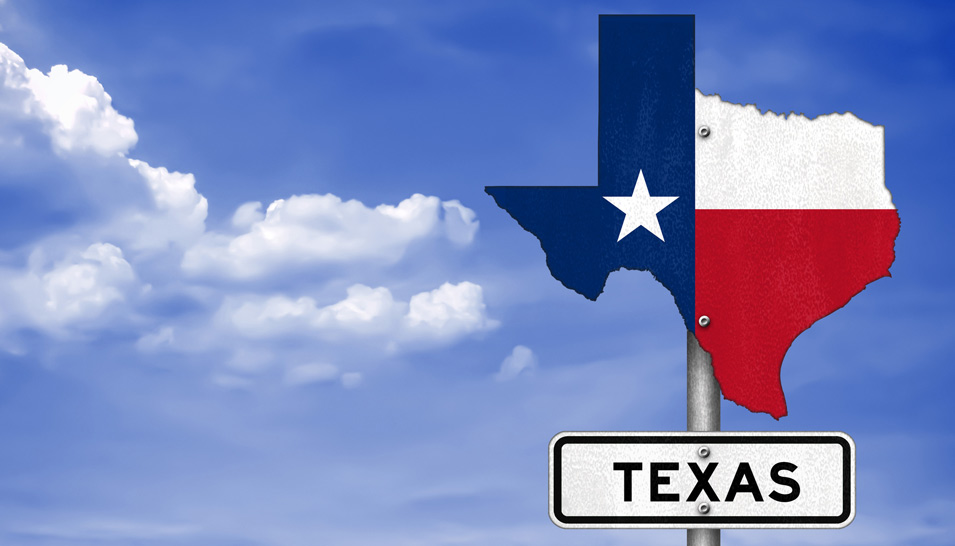 There's an old Gene Autry cowboy song I recall from my grade school days that my classmates and I used to sing and clap along to with unbridled glee. The few lyrics I remember went something like this:
The stars at night
Are big and bright, (clap, clap, clap, clap)
Deep in the heart of Texas
The prairie sky
Is wide and high, (clap, clap, clap, clap)
Deep in the heart of Texas
The cowboys cry
"Ki-yippy yi!" (clap, clap, clap, clap)
Deep in the Heart of Texas
Reminds me of
The one I love, (clap, clap, clap, clap)
Deep in the Heart of Texas
This past weekend, deep in the heart of Texas, under bright stars at night and a wide and high prairie sky by day, hundreds of annuitants gathered at the Hyatt Regency Lost Pines Resort and Spa, out west a ways from Austin, for four days of clappin' and ki-yippy-yi-ing with the ones they love at the 2018 Aramco Annuitants Hafla Reunion. Texas is known for its warm-hearted, open-armed, fun-loving hospitality, and this year's Hafla was convincing proof of that.
Time and distance seem to melt away every two years the instant Saudi Aramco veterans reconnect at one of these joyous affairs. We've said it before in these pages and we'll say it again now: We are all a part of an extended global family that knows no boundaries. At their core, Haflas are wonderful, giant-size family reunions. Outside my immediate family, I've never known a group that has as much in common or as much to share as do we Aramcons. To my way of thinking, that goes a long way toward explaining what's made working for the company so special to so many of us from so many different places.
Hafla fun started Friday afternoon when early arrivals began checking in. Some people had difficulty making it past the lobby after running into friends. With hugs and kisses and warm greetings, they started partying on the spot. Who wants to think about unpacking their bags, anyway, when their best friends from Abqaiq or Dhahran or Ras Tanura or Udhailiyah just walked in the door? By late afternoon on Saturday, laughter echoed throughout the halls of the Lost Pines Resort, announcing to all that Aramcons had arrived.
Registration began Saturday morning. Volunteers handed out Texas-themed shopping bags filled with goodies, including a bandanna, a Hafla luggage tag, a Hafla program and Hafla annuitant directory, assorted Texas treats, and wine straight from a Texas Hill Country winery. People spent most of the day and evening catching up with old friends from their days in Saudi and making new friends from among attendees they hadn't known in the Kingdom. With so much in common to share, it was easy to form new ties while reviving old ones.
There were so many interesting and fun activities to choose from over the four days, you needed to clone yourself if you hoped to take part in even half of them. Annuitants had an opportunity to browse exhibits set up in the Lost Pines Foyer, featuring handicrafts, art, jewelry, collectibles, books, and more.
Sunday evening, cowboy hats and boots were everywhere to be seen as annuitants gathered for a Texas-themed "Trails End Chuckwagon Buffet," followed by a program of country music performed by The Pearl Snaps. Line dancing lessons had been offered that afternoon, and newbies to the art joined seasoned veterans on the dance floor to test their skills at Heel Digs and Double Heel Digs, Grapevines and Weaves, Triple Steps and Pivot Turns.
On Monday, early birds dreaming of birdies were at the course by 8:00 a.m. Monday morning to tee off in the golf tournament. A skeet-shooting tournament was held for the first time this year, but, sadly, no tennis tournament. Too many cases of tennis elbow, I guess.
Dedicated birders and fellow nature lovers, meanwhile, headed out on a guided bird-watching excursion, where they were rewarded with the sighting of a large Pileated Woodpecker. No Whooping Cranes, though; it was too early in the season. Once nearly extinct, the magnificent species has expanded its numbers in the wild from 21 to over 300, many of which winter along the Texas Gulf Coast. I have a friend who once saw and heard one. She says the Whoop's distinctive, rattling kar-r-r-o-o-o is unmistakable. I'll have to take her word for it, not having heard one myself. Yet.
Recently, AXP featured a story about Ali Baluchi, a veritable pillar of the Aramcon family and a great friend to all. On Monday morning, Ali gave a presentation on the 2019 KSA Reunion to a packed room. He reported that registration for retirees had just opened, and answered questions from the audience. Three hundred first-time attendees have already signed up, and organizers expect over 600 attendees overall. Anyone interested in attending should visit the website, ksa-reunion.com soon to register. There you will find answers to FAQs. Ali encouraged anyone planning to attend to register early, before the wide range of exciting tours being offered fill up.
The main event of the Hafla—as always—was the Gala banquet hosted by ASC. On Monday night, the Lost Pines Ballroom was transformed beautifully for the formal affair. Aramcon men looking smart in suits and Aramcon women looking even sharper in glamorous dresses enjoyed a cocktail hour followed by a lovely meal. ASC President and CEO, Basil Abul-Hamayel, gave the welcoming speech in which he saluted the annuitants in the room as the pioneers who paved the way for where Saudi Aramco is today. A brief video was shared highlighting the many ways ASC, Aramco, and their people assisted the Houston Area community as it struggled to recover in the aftermath of the devastation wrought last year by Hurricane Harvey. The evening concluded with a live band and more dancing.
Tuesday highlights included a choice of two all-day tours, the Capitol and LBJ Library tour or a Duck Tour of Austin. At 5:30 that evening annuitants were summoned for a group photograph along with the Lost Pines very own Longhorns. Then people gathered for one last meal together. Many annuitants came well prepared for the themed Middle Eastern buffet and dressed in traditional thobes and abayas, bringing life back to the dress wear collected many years ago while in Arabia.
The curtain has fallen on this year's Hafla and already plans are being made for the next one scheduled for 2020, with a specific date and location yet to be determined. AXP promises to provide you with all of the pertinent information the moment it becomes available.
I thoroughly enjoyed seeing hundreds of you readers—dear friends all—in Austin, and am looking forward to our next meeting two years hence at the 2020 Hafla Reunion, or, perhaps, six months hence at the 2019 KSA Reunion in Saudi. In either case, in the meantime, whether you're deep in the heart of Texas or somewhere else, remember the words of Gene Autry:
"Ki-yippy yi!" (clap, clap, clap, clap).
2018 Austin Annuitants Hafla Reunion - Part 1 2018 Austin Annuitants Hafla Reunion - Part 2
2018 Austin Annuitants Hafla Reunion - Part 3 2018 Austin Annuitants Hafla Reunion - Part 4
2018 Austin Annuitants Hafla Reunion - Part 5 2018 Austin Annuitants Hafla Reunion - Part 6
2018 Austin Annuitants Hafla Reunion - Part 7 2018 Austin Annuitants Hafla Reunion - Part 8
2018 Austin Annuitants Hafla Reunion - Part 9 2018 Austin Annuitants Hafla Reunion - Part 10
2018 Austin Annuitants Hafla Reunion - Part 11 2018 Austin Annuitants Hafla Reunion - Part 12
---
Read the address given by ASC President and CEO, Basil Abul-Hamayel: