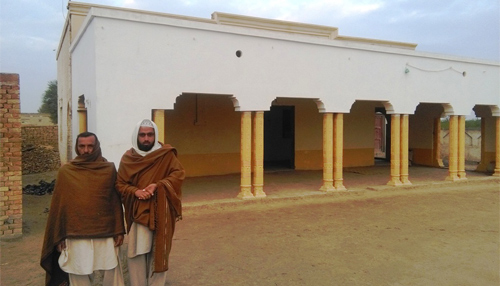 DI Khan
RAWO has been working since April 2013 in Korangi and also from Thallian Village, D.I. Khan since 2017, with the aim to uplift the poor people economically, raise their educational standard, and provide a platform to excel further.
The year 2020 was very devastating for Pakistan due to Corona Virus. The Epidemic spread like jungle fire and engulf the whole country. The destruction was manifold, economical for the poor peoples and life-threatening for the public.
Corona has destroyed the Financial System of the society to the extent that the poor and daily wages persons were pushed to starvation. The small traders and business were closed due to continuous lockdowns.
RAWO fought the battle against poverty in its own way. With the help of Almighty Allah SWT and with the kind support of its friends, supporters and workers, overcome the crisis in a satisfactory manner.