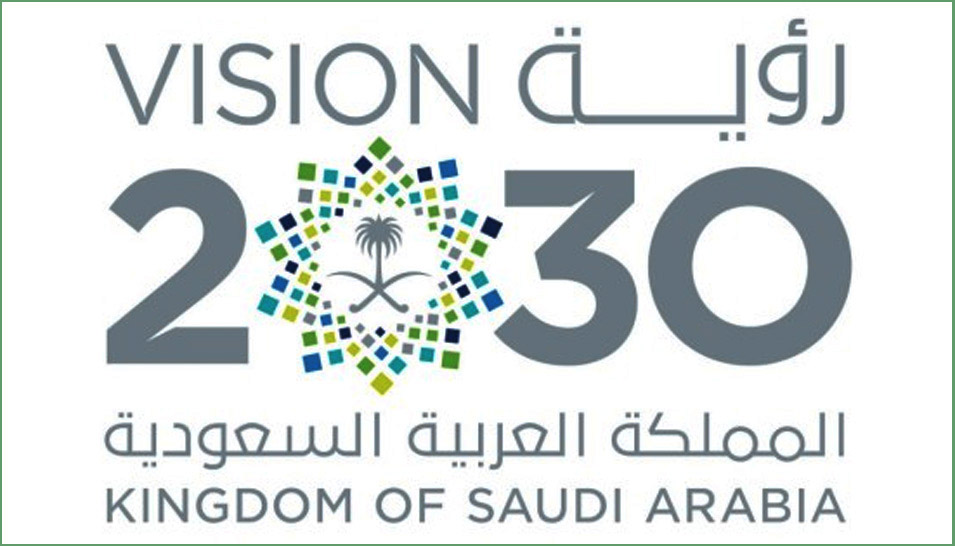 Chairman: game-changing plan will benefit Kingdom
Saudi Aramco unequivocally supports Saudi Vision 2030 announced Monday by The Custodian of the Two Holy Mosques King Salman ibn 'Abd Al-'Aziz Al Sa'ud, HRH Crown Prince Mohammed ibn Naif ibn 'Abd Al-'Aziz Al Sa'ud, and HRH Deputy Crown Prince Mohammed ibn Salman ibn 'Abd Al-'Aziz Al Sa'ud, President of the Supreme Council of Saudi Aramco.
Commenting on Saudi Aramco's role, HE Khalid A. Al-Falih, Saudi Aramco chairman of the Board of Directors, said: "Saudi Vision 2030 is a pioneering and game-changing plan that will enable sustained economic growth, diversification and job creation to benefit the Kingdom and its citizens for generations to come. Saudi Aramco will continue its commitment and remain fully engaged as a champion of transformation, ensuring that our significant contributions to the overall social and economic development of Saudi Arabia generate even greater positive impact in the future."
On addressing the urgent need to shift the Kingdom from an oil-based economy, Al-Falih commented: "There needs to be a fundamental shift in our economic landscape if we are to reduce our unsustainable over-reliance on oil. Therefore, accelerating reforms across key economic sectors, privatization of key industries and the creation of a globally competitive small- and medium-sized Enterprise sector are essential to delivering Saudi Vision 2030."
Al-Falih also said that the Kingdom was opening itself for further investment.
"The message is clear: Saudi Arabia is opening itself for further investment by those already in the Kingdom, as well as openly inviting potential future investors," he said. "Investment and export opportunities exist for global companies who want to take advantage of Saudi Arabia's ready access to infrastructure and abundant supply of energy. Saudi Arabia provides unrivaled competitive advantages and investment opportunities as a manufacturing and trading base to reach global markets. The government will continue to ease regulations to make the Kingdom one of the most attractive locations in the world to do business."
Al-Falih was clear that the Saudi Vision 2030 would require a national effort. "The Vision is there, the path has been set and the prize is great. Everyone — business and community leaders, partners, suppliers, and most of all Saudi men and women, especially our talented youth — can make a contribution, and everyone must play their part."
President: an opportunity to showcase excellence
The announcement of Saudi Vision 2030 by the Custodian of The Two Holy Mosques King Salman ibn 'Abd Al-'Aziz Al Sa'ud, and its approval by the Council of Ministers, ushers in an exciting new chapter for the Kingdom. As HRH Deputy Crown Prince Mohammed ibn Salman ibn 'Abd Al-'Aziz Al Sa'ud noted, Saudi Aramco has a key role in fulfilling the Vision. Each of us can take pride in the trust our country's leadership has placed in the company.
As Saudi Arabia embarks on the journey toward the realization of Vision 2030, I am confident in our ability to deliver on our stakeholders' expectations, to achieve the goals of our own strategic transformation, and to create even more promising opportunities through the work we do and the resources we manage. We are very excited about the prospect of a potential IPO which will give us the opportunity to deepen our engagement and value-creation impact in the economic transformation of Saudi Arabia, and further showcase Saudi Aramco's excellence locally and globally.
It is important to remember that even in a period of far-reaching change, some things remain constant: the dedication of our people, the commitment and capabilities of our organization and the can-do spirit that has always been present in Saudi Aramco.
Going forward, we will continue to build on our accelerated transformation and serve as a pillar, role model and champion of transformation in the Kingdom. Together, our continued efforts, diligence and focus will help to strengthen the company and its future prospects and, in so doing, help to make the Kingdom's economy more diversified, sustainable and globally competitive.
Amin H. Nasser, President and CEO of Saudi Aramco