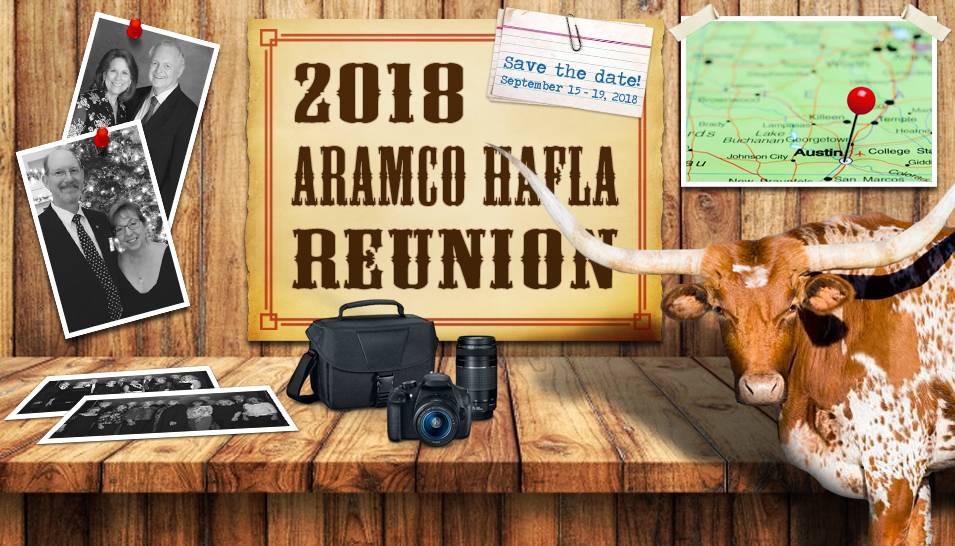 Save the date!
September 15 - 19, 2018
Hyatt Regency Lost Pines Resort and Spa
575 Hyatt Lost Pines Rd, Cedar Creek, TX 78612
The 31st Saudi Aramco Annuitants Reunion, AUSTIN HAFLA 2018, will be held at the Hyatt Regency Lost Pines Resort and Spa, located just 17 miles from the Austin-Bergstrom International Airport and 23 miles from downtown Austin.
Early Hafla check-in begins Saturday afternoon, September 15, 2018, with events scheduled each day from Sunday, September 16, through Tuesday, September 18, and departures on Wednesday, September 19.
For those interested in spending more time in the Austin area, group rates are extended three days before and three days after the reunion.
Hafla co-hosts are Judy and Bill Walker and Vicki and David Jessich. Watch for detailed information on the Aramco ExPats site early next year. In the meantime, if you have questions and/or would like to volunteer to help with any of the Hafla activities, please contact the co-hosts at [email protected].