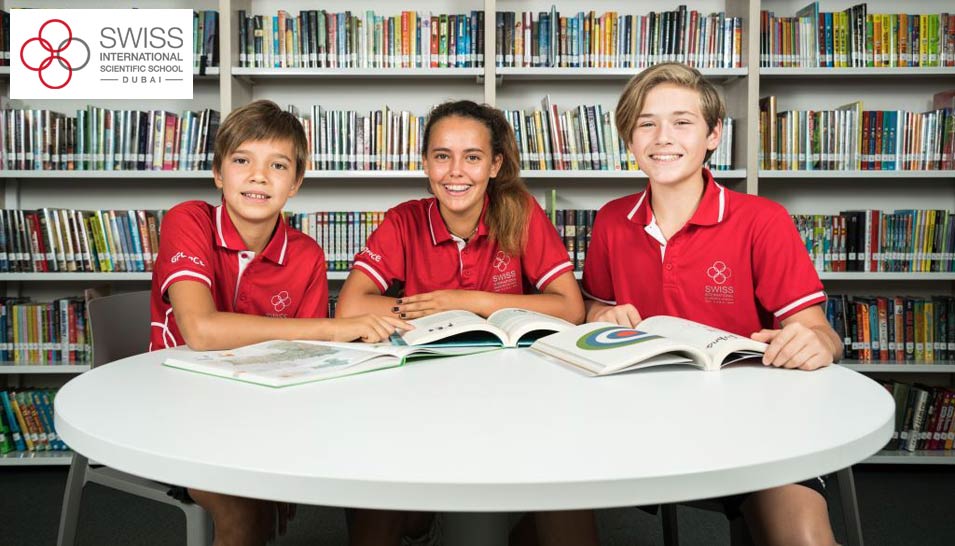 School welcomes 960 students in first week to both Primary and Secondary School
Dubai, UAE – 10 September 2017: Swiss International Scientific School in Dubai (SISD) opened its Secondary School campus with first class facilities for Grades 6-10 on September 10th 2017. The new Secondary School follows the successful launch of the Primary School campus in 2015. For the 3rd consecutive year, SISD opened its gates and welcomed more than 960 students from over 60 nationalities. SISD's Secondary School follows the framework of the International Baccalaureate Middle Years Programme (MYP) as preparation for the rigours of the Diploma Programme.
The spacious new Secondary School campus features collaborative spaces for shared learning across bigger groups and beyond the classroom. Dedicated senior classrooms for smaller groups along with private study areas have been designed and set aside for senior students as well as a separate senior common room. In addition, students will enjoy hi-tech science labs for physics, chemistry and biology along with exhibition rooms.
The campus now has fully operational sports facilities with cutting edge amenities including an Olympic-size pool, two tennis courts, 400m indoor and outdoor running tracks, a full-sized football and rugby pitch and a Swiss climbing wall. Once the second phase of the Secondary School is complete in January 2018, there will also be an auditorium, library, robotics lab and other creative amenities including a fabric and textile workshop, and a fully equipped photo and TV studio in support of a particularly inspiring learning environment.
Once the school is at full capacity, the 72,000 sq. m campus located adjacent to Dubai Creek in Dubai Healthcare City's new Phase 2, will cater to students from Pre-Kindergarten to Grade 12 and will boast 2,200 pupils. The campus is based on sustainability standards as per the Swiss Minergie label, awarded to buildings constructed in line with energy-saving and ecological approaches, and will also include unique water access to Dubai creek. 
Head of School, Beat Sommer, commented on the new secondary school: "The launch of the new secondary school campus at Swiss International Scientific School in Dubai is an important milestone in the evolution of the school. We are committed to providing a learning environment that is tailored to our students offering the best IB education that will develop critical thinkers and future leaders both here in the UAE and globally."
Luke Osborne, Head of Secondary School said, "At SISD, we have been working hard as a team to expand the state-of-the-art facilities to enable our students to experience the exceptional IB programme and after school activities. The Secondary School is an important addition just two years after we launched."
With an emphasis on developing a multilingual school community, SISD offers three streams: an English+ stream with an additional 4-5 lessons of French or German per week, the bilingual English/French stream and the bilingual English/German stream.
SISD's Secondary School follows the framework of the International Baccalaureate Middle Years Programme (MYP) as preparation for the rigours of the Diploma Programme. SISD is a candidate school for the IB PYP, MYP, and DP and is pursuing authorization as an IB World School. In the coming years, SISD will be delivering the IB DP to students in Grades 11 and 12, as well as the Swiss Baccalaureate to students from Grade 9 onwards.
Notes to editors:
Beat Sommer and Luke Osborne are available for interview about this and a diverse range of educational topics from behavioural matters to university admissions.
The full campus including the Boarding Houses, Auditorium and Secondary School will be ready for January 2018. For more information on the Swiss International Scientific School Dubai, visit www.sisd.ae
For media enquiries:
Suzanne Bader | Joanna Lane Simm
TOH Public Relations | 04 382 8900 | [email protected] | www.tohpr.com
To contact SISD:
School Address
Dubai Healthcare City, Phase 2, Al Jaddaf
Admissions Centre
Dubai Healthcare City, Phase 2, Al Jaddaf
+ 971 (0)4 375 0600
[email protected]
[email protected]
www.sisd.ae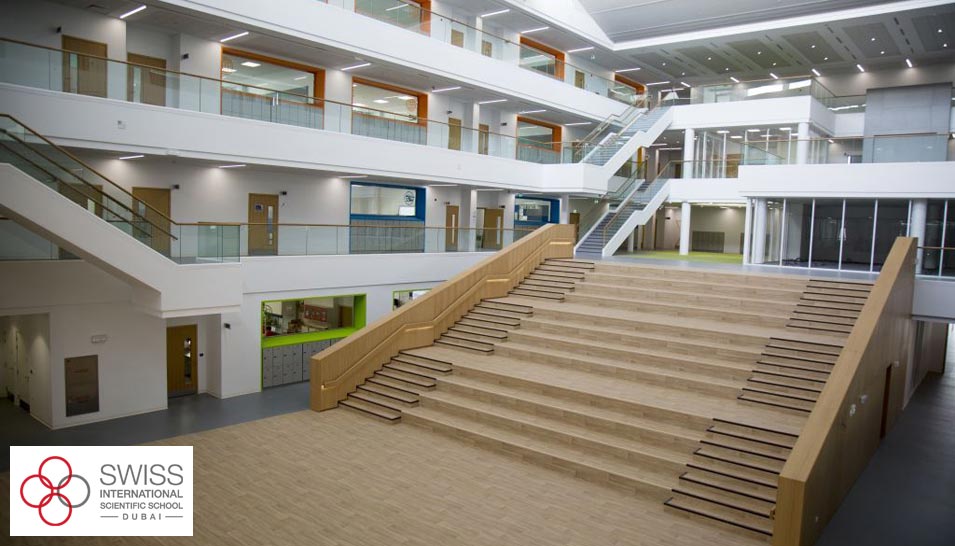 About SISD
The Swiss International Scientific School in Dubai is a leading international day and boarding school where future generations are inspired to become confident and enthusiastic life-long learners, ready to embrace the opportunities and challenges in a global world.
Our school offers the full continuum International Baccalaureate (IB) programme from Pre-KG to Grade 10 (Grade 11 opening in 2018, pending KHDA approval) in English or in two bilingual English-French and English-German sections. We believe in having high standards; encouraging our students to stretch themselves to achieve success, unlocking talents and discovering new strengths.
In June 2016, we received the Happy Healthy School award by the Knowledge and Human Development Authority (KHDA) for our school-wide initiatives aimed at improving healthy eating, active living and a positive environment. Our large eco-friendly campus ensures that we can offer a wide range of sporting facilities, including water sports that make the most of our location adjacent to Dubai Creek.