Joyce Marie Borges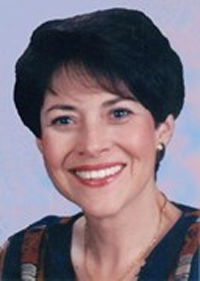 Joyce Marie Borges passed away peacefully at age 66, on February 3, 2018 surrounded by her loving husband, son and daughter-in-law.
After a long illness, Joyce is now at peace with our Lord Jesus. Joyce was born in Bristol, R.I. on February 4, 1951 to Irene and Michael Prezioso. She grew up with two brothers, Michael and Tom Prezioso.
Joyce married her high school sweetheart, Ron Borges, in 1970 and she spent the rest of her life with him - theirs was a wonderful love story, best friends, constant companions and always caring for each other. In 1973, they had a son, Ryan whom she greatly loved.
Joyce graduated from Bristol High School in June 1969. She worked in the banking industry until 1977 working her way up to assistant branch manager. That year, Ron's work took the family to Houston; from there the family moved to Saudi Arabia and eventually to the Phoenix area -making it home in 1988. She made many friends at each of these locations. In Saudi, she worked as an assistant to the business manager for Aramco schools.
When she came to Phoenix, she worked mostly at Westwood High School in their Career Center, where she got much satisfaction when helping students find careers and job opportunities. Joyce had an outgoing personality and a smile that would light up a room. She made friends easily and loved being with and talking with her friends. She enjoyed reading, baking, scrapbooking, quilting, and playing piano, and had a knack for interior decorating. She was an elegant hostess and always made everyone in her home feel special. The holidays will not be the same without her incredible Italian Cookies.
Career aside, Joyce loved being with her family. She was the heart of the family, putting her husband's and son's wellbeing ahead of her own. She was a loving and thoughtful wife and Mother; caring for her family and raising her son to be an honest, trustworthy and respectful person - mission accomplished! She was happiest when the family was together, at dinner, holidays and special occasions. She enjoyed travelling with Ron; favorite places included Hawaii, Italy and a special cruise to Bermuda with her parents.
On a personal note, Joyce and I have been together for 50+ years; we were constant companions, traveled the world, enjoyed our family and friends, and especially enjoyed simply being in each other's company. We loved each other, cared for each other, and otherwise lived our lives for each other- I really don't know how I will get along without her. She was a loving wife, loving and caring mother and a true friend - simply a beautiful person. The world is a sadder place without her.
She is survived by her husband Ron, son Ryan (Krista) and grandson Alan of Gilbert, mother Irene Prezioso and brothers Tom (Maria) of Bristol, and Michael (Donna) of Mission Viejo, CA, brother-in-law's Bruce (Becky) of Swansea, Mass., Ken (Sheila) of Smithfield, RI and Michael (Betty) of East Providence, RI and many nephews, nieces and friends.
Visitation will be at Messinger Mortuary, 8555 E Pinnacle Peak Rd, Scottsdale on Sunday, February 11 from 7 - 9 PM. A memorial mass will be held at St. Bernard of Clairvaux Catholic Church, 10755 N. 124th St., Scottsdale on Monday, February 12 at noon.
In lieu of flowers, memorial donations would be appreciated to. Arrangements entrusted to Messinger Pinnacle Peak Mortuary.