Lorraine E. Ledlie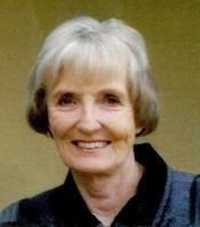 Lorraine E. (Nadeau) Ledlie, 95, of Smithfield, died on Tuesday February 9, 2021. She was the wife of the late James E. Ledlie, Lt. Col. USAF (Ret.). Born in Providence, she was the daughter of the late George and Helena (Dufresne) Nadeau. Prior to her marriage she was secretary to the General Counsel of the Arabian American Oil Company in Dhahran, Saudi Arabia.
She is survived by her family: Arthur B. Ledlie and his wife Shari of Westland, MI, Peter S. Ledlie and his wife Catherine of Colorado Springs, CO, her grandchildren Alisha Bent and her husband Jeffrey, Paul Ledlie and his wife Elizabeth, Jessica Ellis and her husband T.J., Christine Ledlie, her sister Doris Oberg, and her brother Paul Nadeau.
She was the mother of the late James M. Ledlie of Long Beach, CA and the sister of the late Sr. Beatrice Marie Nadeau, Janet Huff, Sr. Mary Denise, OP, Irene Hague and Helena Cavanagh.
The family would like to thank the nurses at the Atrium at the Village of Waterman Lake for all their care and compassion.
Relatives and friends are invited to a Mass of Christian Burial, Monday February 15, 2021 at 11am in St. Philip Church, Greenville, RI. Calling hours are respectfully omitted and burial will be private.
Face masks and social distancing will be observed at the Mass.