Merrilee Ann Gomoll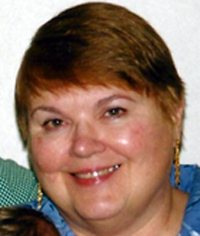 GREAT FALLS - Merrilee Ann (Adams) Gomoll passed away at Peace Hospice on July 13, 2018.
Merrilee was born on January 10, 1943 in Longview, WA to Chester and Bertha Adams. The family lived in Kelso, WA for many years where she attended elementary, middle and high school and graduated with an AA degree from Lower Columbia College in Longview. She then, in 1964, transferred to Seattle Pacific College where she completed her bachelor's degree in elementary education and political science. It was here she met the love of her life, Larry Gomoll, and they were married on June 11, 1966, the same weekend they graduated from college.
Wanting to do something a bit out of the ordinary, they signed a two-year contract to teach in Guam and ended up staying there for 15 years. While in Guam, two sons were born to Merrilee and Larry, Brian Scott and Corey Keith. It was during this period of their lives that they began to travel the world.
In 1981 a new opportunity arose for the family, a chance to teach for a large oil company in Saudi Arabia. Larry taught there for 19 years and Merrilee took a much-needed breather from teaching kindergarten and first grade for the 15 years in Guam. Because Larry enjoyed both Christian and Muslim holidays and a six-week paid vacation each year, they began to travel widely, often three or four times each month. They began to lead tours all over the world and in the 19 years they lived in Arabia, led more than 75 trips and visited more than 80 countries.
Because of a 60-year-of-age retirement policy of the Saudi Government, Larry retired in 2000 and Merrilee and he moved to Great Falls to be near his sister, Bunny Albers, his only living sibling. They have lived in Great Falls since that time, traveling widely within the USA. They have visited every state in the Union except Alaska.
Merrilee is survived by her husband of 52 years, Larry; their son Scott and his wife Vera and their daughter Alanna, all of Great Falls; their son Corey and his wife Andromeda and daughter Isabella and son Samuel, all of Albuquerque, NM; a sister, Nancy (Richard) Smith of Spokane, WA and many nieces and nephews. She is pre-deceased by her parents, Chester and Bertha Adams and a half-sister, Jewell Harold.
A celebration of her life will be held at a later date. In lieu of flowers, memorial gifts to the Great Falls Rescue Mission or Peace Hospice would be appreciated. Condolences for the family may be posted at www.CroxfordFuneralHome.com.
Larry and family may be contacted at 3320 11th Ave S, Apt. 2, Great Falls, MT 59405.