Thomas E. Galles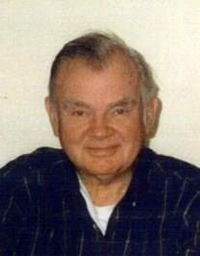 Thomas E. Galles, 88, of Greeley Colorado peacefully passed away on Sunday September 17th, 2017. Born on January 17th, 1929 in Port Washington, Wisconsin to Leo and Emily (Millie) Galles, Tom grew up in Port Washington, graduated from Port Washington High School in 1946 and then from Marquette University in 1950 with a degree in Electrical Engineering. He had a love of airplanes and flying as a kid, took lessons as a teenager, and eventually owned his own plane in his early twenties and would fly back and forth between Florida, Virginia and Wisconsin.
As a young man, Tom served his country as a distinguished Naval Officer, including a combat deployment to Korea in 1952 where he received the Legion of Merit Medal "for exceptionally meritorious conduct in the performance of outstanding services." He continued to serve as a member of the elite UDT's (Underwater Demolition Teams now known as the SEAL teams) following his combat tour in Korea. In 1956 Tom was hired by the Central Intelligence Agency and traveled extensively throughout the Middle East, Europe and Asia continuing to serve his country. In 1963 Tom began his civilian life and worked for The Mitre Corporation, Computer Sciences Corporation and Aramco. He lived in Florida, California, Texas and Saudi Arabia during those years but spent much of his adult life in McLean, Virginia before moving to Greeley, CO with his wife JoAnn.
After retiring in 1992, Tom married his high school sweetheart and they spent much of their time at his Duck, N.C. beach home. He enjoyed taking long walks on the beach and surf fishing. He continued to be an avid boater and they took many boating journeys along the east coast. In 1994 they moved to Greely, and purchased a cabin in the mountains where they spent many days relaxing on the deck watching the flow of the Poudre River and fly fishing. Tom developed a love for wood carving later in life and worked very hard to develop his craft, he won several blue ribbons for his pieces.
He is survived by his childhood sweetheart and wife of 25 years JoAnn (Schanen); brother Don (Claire); sons Scott and Steve (Margaret); daughter Robin; stepdaughter Ann Lacefield; step grandchildren Sean (Mary) and Scott (Ashley); step greatgrandchildren Isabel, Owen, Tegan and Jenny. Tom is preceded in death by his parents Leo and Emily; sisters Mary Ellen and Ruth; and brother Jean.
A Memorial Mass will be held at St. Mary's Church on Friday, October 6th, 11:30 am.
In lieu of flowers gifts may be made to the Alzheimer's Association in Tom's memory by selecting this link: http://act.alz.org/goto/Thomas_Galles