Thomas Henry Miller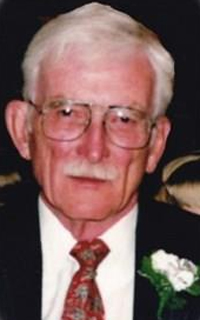 Beloved Husband, Adored Father and "Papa" left this world on January 28, 2018 to Join "God's Navy". He leaves behind his loving wife, Dorothy; children, Guy (Janet), Cary (Michelle), Jeanne (Wayne) and Jeff (Susan); Grandchildren Nicholas (Nick), Alexander (Alex), Sara, Bernadette (Berne) and Patrick (Pat); brother, Charles Miller and sister, Betty Hoey and many nieces and nephews. Also, left behind, is his beloved "Sparky."
Tom was born in New York City but grew up in Queens New York. He attended Public School 122 and Brooklyn High Technical School (which was boys-only at that time). After, he went to University of New York Maritime College receiving a degree in Maritime Engineering. With his engineering degree, he joined the Navy (Korean conflict) for 18 months going on to work for the Arabian American Oil Company, Bechtel Corporation until 1959 when he moved to the West Coast and worked for Aero-Jet as a design engineer building rocket engines and Ballistic Missiles for space exploration. He rejoined the Navy (1968) during the Vietnam conflict staying as an Operating Engineer. And lastly, went to work for the Department of Treasury, United States Mint in San Francisco retiring in 1993 as Officer in Charge for both the Mint and Assay Office. Tom lived 23 years in Ceres and enjoyed the people, especially his neighbors.
Tom and Dorothy loved traveling and made many ports of call. Their favorite, however, was going to Mazatlán for 3 weeks where it was an annual reunion with buddies from "the Mint." He was active in the Modesto Symphony, Young at Heart, and with any organization to which Dorothy belonged. What he really enjoyed was fishing and everywhere he went you would find a fishing pole in his hand.
Funeral Mass will be held at St. Joseph's Church, 1813 Oakdale Road, Modesto, Thursday, February 8, 9:30 am, with Procession after to Lakewood Memorial Park, 900 Santa Fe Avenue, Hughson for graveside service. A reception will follow at Lakewood Memorial Park.
In lieu of flowers, it is requested donations be made to Modesto Symphony, Young At Heart, McHenry Mansion, Hospice, and Paws for Pets "Remember, my loving wife I will be watching over you until we meet again".