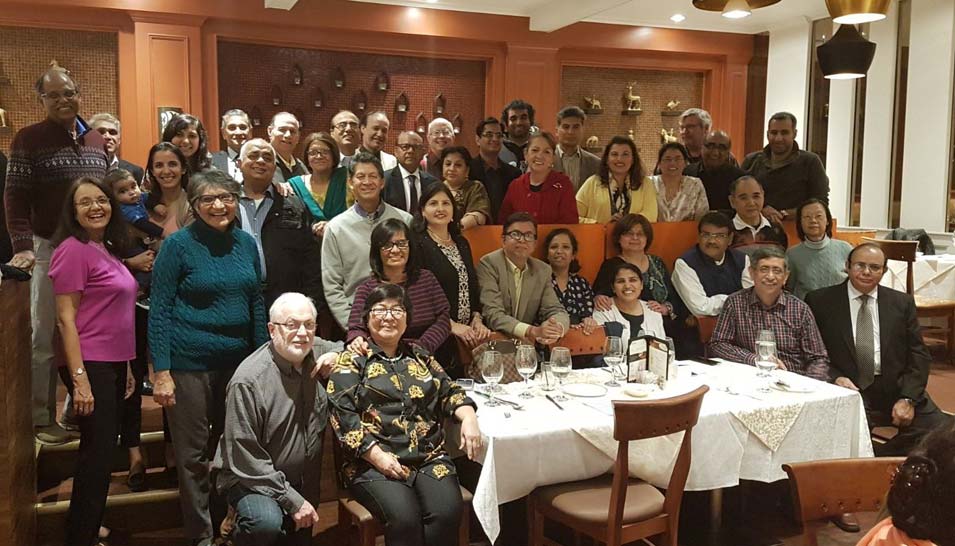 Aramco reunions are always fun as it brings back wonderful memories of our lives in Saudi Arabia. Forty-two former Aramcons living in and around Toronto, including one who came all the way from Cleveland, Ohio, came together at the Bombay Palace Hotel, in Brampton. Toronto's winter weather had still not set in and in fact, was very pleasant. The fourth reunion was organized by Yasmin Khory and Jasmine Carvalho.
Aramcons enjoyed meeting, greeting and catching up with news of fellow Aramcons. The place was abuzz with excitement. The large lunch buffet was delicious from appetizers to the desserts. To add to the reunion nostalgia, games like Word Search, and Word Jumble prepared by Tanaz (Khory) Jivraj, and Bingo, prepared by Jasmine Carvalho, took everyone down Memory Lane reminding them of the places Aramcons lived, worked or visited, recreational places like the beaches, the shopping centres like Rashid Mall, the lively terms like Insh'allah that they learned while living there or the great food like kapsa that they ate.
Yasmin Khory announced that the next reunion would probably be on the last weekend of September 2018, in order to be close to the Saudi National day, and encouraged everyone to attend with other Aramcons who live in or around the area.