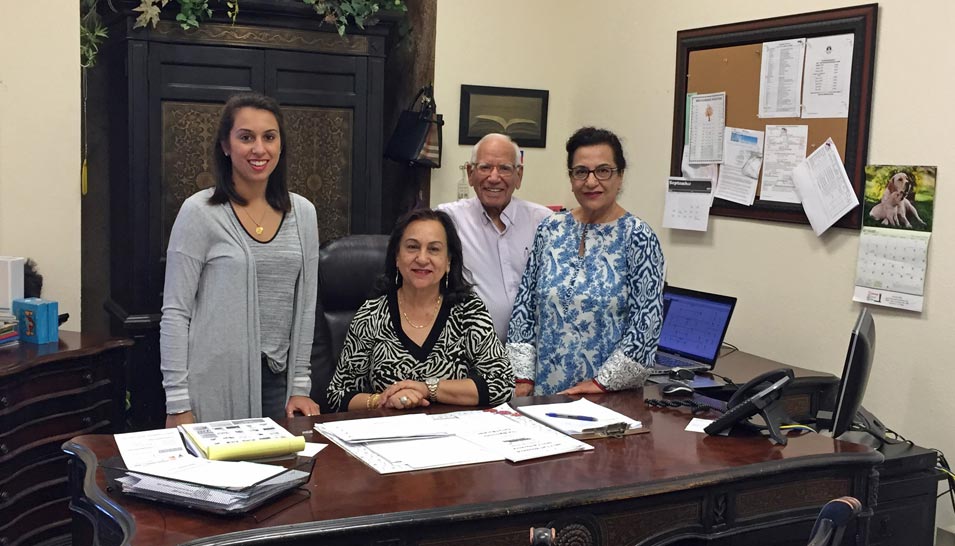 Shaikh Amin, retired chief photographer of Aramco, is currently on his yearly tour of the USA to attend the annual Photographic Society of America conference and spend time with his family. In this photo, Shaikh joins the family of Azmat Deane who joined Aramco in 1954.
Azmat Deane joined Aramco in Dhahran, Saudi Arabia in 1954 working for Community Services. Later, he ventured out independently but worked as a contractor for Aramco until his retirement in 1984.
Pictured here from right are Azmat's daughter, Musarrat Deane, of Plano,TX, Shaikh Amin, a lifelong friend of the family, Farhat Mann, also from Plano,TX and owner of a Montessori school, and Aneesa Mann, granddaughter of Deane and a graduate of Baylor University currently operating the school alongside her mother, Farhat.